"I don't know how to put this, but I'm kind of a big deal."
-San Francisco, circa 2010
Not just a big deal, a great deal.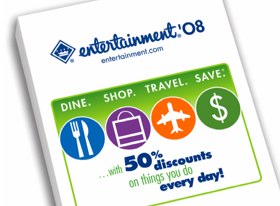 Although I've yet to see a Going Out of Business banner draped across the Golden Gate, some of our City's businesses are willing to discount their fare 50 – 90%. We're talking some reputable spots like Luna Park, Milvali salon, Kasa Indian taquería, Azalea boutique, Philz coffee and even the Go Car tour. Who hasn't kissed the ring of Groupon, the godfather of the Entertainment Book version 2.0? But now it's time to appreciate and expose the other sites featuring a daily deal. After all, it wouldn't be San Francisco if we only patronized the $1.2 billion dollar front-runner.
* Living Social Today's Deal: Gold Rush Whitewater Rafting for 50% off…