A John Waters Christmas
My friend, it has been too long.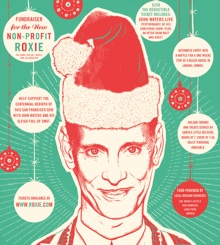 But you deserve your first holiday treat… special pre-sale access to the John Waters Live Christmas Show. Why not a Chanukah or Kwanzaa show, you ask? My aren't you PC. Well, like Christmas, this event is for one night only.
John Waters has spent a lifetime mesmerizing audiences as a film-maker (Pink Flamingoes, Hairspray), artist, author (Role Models), and even as a first-grade teacher. Now, he brings his vaudeville act to San Francisco…